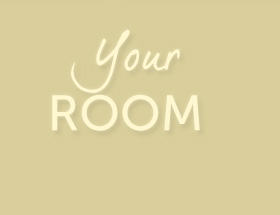 Situated in the middle of the old market town of Wirksworth, on a quiet street near the Church, Number 37 is ideally situated.  Built in 1780, and later, the house was once part of a gentleman's residence, has many features and could be described as "quirky".
Rooms are spacious and comfortable, with stylish touches. There is a homely atmosphere with things to make your stay feel special – cotton sheets, nice rugs, a nice deep bath, and thick Egyptian cotton towels.    Also available are drying facilities for wet outdoor gear, the loan of local maps (and as much local knowledge as you can take!), hair dryers, ironing boards, alarm clocks, toys for young children, and free Wifi.  All rooms have TV and a tea/coffee tray.  We are happy to pick people up from local bus and train stations.  Dogs can be accommodated – ring for details.
Room 1: Church View
Church View is our gorgeous double room.  With a great view of our ancient St Mary's Church and the Gilkin, a local hill, it has all the touches to make your stay memorable – even down to fairy lights around the bed for that romantic evening!
Room 2: Garden View
Garden View is a lovely room which is designed for couples, friends or families.  It is equipped with a double and a single bed.  Looking out over our quirky multi-level back garden and up to the surrounding hills, it too has lots of nice touches.
Room 3: Hopton Wood
Our downstairs room with a double bed and a comfortable double sofa bed.  This room suits a variety of  bookings, so that Number 37 can comfortably accommodate  up to 6 people.
Showing 6 of 9 images. Click one of the thumbnails to browse the full album.